Please see the tabs above for information about Registration, Venue, or Accommodations.



Accepted presenters must complete registration by March 19, 2023, to be in the program.
The program will be posted in April.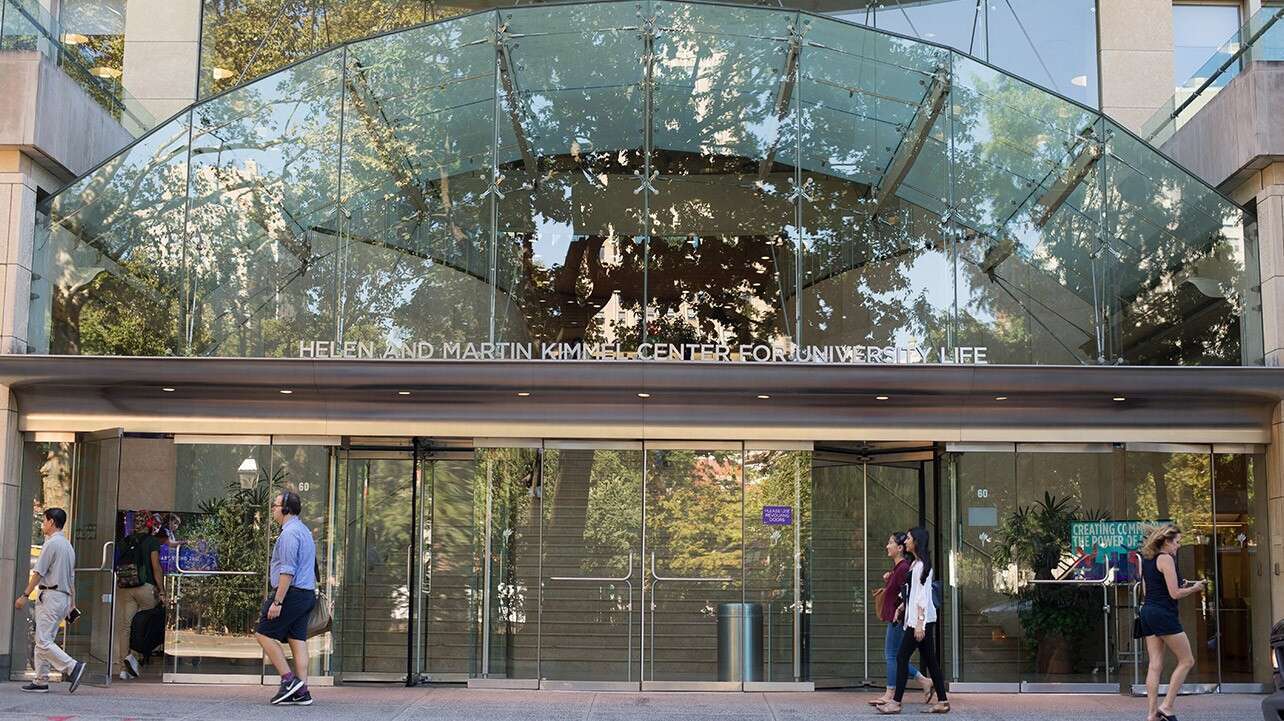 The 39th Annual Conference of the Association for Israel Studies will gather on June 26-28, 2023 on the theme "Israel at 75: Archives, History and Society"


Co-chairs: Ronald W. Zweig and Avi Shilon

Program Committee
Anthropology and Sociology
---
Virginia Rosa Dominguez, University of Illinois, Urbana-Champaign
Iddo Tavory, New York University
Nissim Leon, Bar-Ilan University
Arab and Palestinian Society in Israel
---
Rami Zeedan, University of Kansas
Mustafa Abbasi, Tel Hai College
Sami Miaari, Tel Aviv University
Archives and Freedom of Information
---
Ronald W. Zweig, New York University
Yaacov Lozowick, Israel National Archive (Emeritus)
Disability Studies
---
Michal Soffer, University of Haifa
Hannah Zaves-Greene, Sarah Lawrence College
Economics, Business, and Entrepreneurship
---
Arie Krampf, Academic College of Tel Aviv-Jaffa
Education
---
Tali Tadmor-Shimony, Ben-Gurion University of the Negev
Dina Roginsky, Yale University
Ethnicities
---
Bat-Zion Klorman-Eraqi, The Open University of Israel
Brian Roby, University of Michigan
Merav Alush-Levron, Tel Aviv University
Geography and Environment
---
Nir Cohen, Bar-Ilan University
Tamar Novick, Max Planck Institute for the History of Science
History of Zionism
---
Yitzhak Conforti, Bar-Ilan University
Rona Yona, Tel Aviv University
David Engel, New York University (emeritus)
History of the Yishuv
---
Ronald W. Zweig, New York University
Nimrod Lin, Heidelberg Center for Jewish Studies
Aviva Halamish, The Open University of Israel
History of the State of Israel
---
Orit Rozin, Tel Aviv University
Meir Chazan, Tel Aviv University
International Relations and Conflict Resolution
---
Yael S. Aronoff, Michigan State University
Lior Lehrs, Hebrew University of Jerusalem
Israel in/and the Jewish World
---
Donna Robinson Divine, Smith College
Hizky Shoham, Bar-Ilan University
Zohar Segev, Haifa University
Israel in/and the Arab World
---
Ami Pedahzur, The University of Texas
Zvi Ben-Dor Benite, New York University
Elie Podeh, The Hebrew University of Jerusalem
Language and Literature
---
Benny Hary, New York University
Roni Henig, New York University
Ilana Szobel, Brandeis University
Law
---
Lisa Fishbayn Joffe, Brandeis University
Ahmad Amara, NYU Tel Aviv
Karin Loevy, New York University
Media and Communication
---
Nissim Katz, Kinneret College
Yoram Peri, University of Maryland
Music, Visual, and Performing Arts
---
Shiri Goren, Yale University
Olga Gershenson, University of Massachusetts Amherst
Philosophy and Religious Thought
---
Motti Inbari, The University of North Carolina at Pembroke
Tomer Persico, Hartman Institute / University of California, Berkeley
Politics
---
Elisheva Rosman-Stollman, Bar-Ilan University
Csaba Nikolenyi, Concordia University
Avi Shilon, New York University / Tel Hai College
Settlements
---
Erez Maggor, Hebrew University of Jerusalem
Yair Sheleg, Shalom Hartman Institute
Women, Gender and Sexualities
---
Lilach Rosenberg-Friedman, Bar-Ilan University
Gilly Hartal, Bar-Ilan University
Matan Boord, Bar-Ilan University